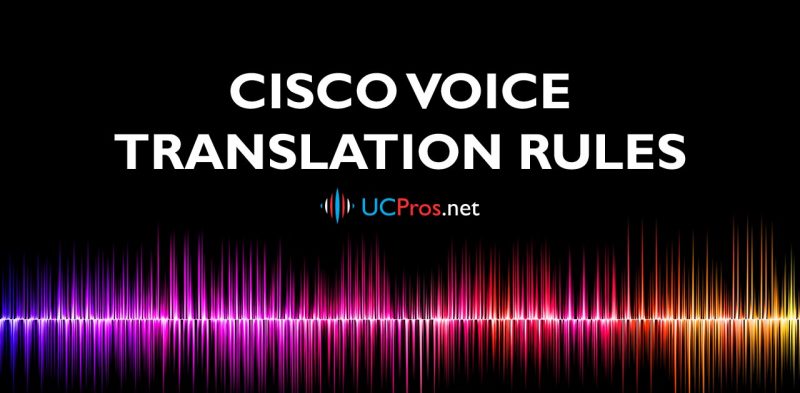 Hey UC Pros! The need to interoperate across organizational and logical borders with different numbering requirements exists since the very beginning of the digital telephony.
Whether you interconnect with a SIP ITSP or your own legacy PBX, you will likely need to manipulate digits you exchange on both ends.
In Cisco IOS (and IOS-XE later) running either CUBE or Voice Gateway, Voice Translation Rules and Profiles come to a play to help you get things done.
In this article, we are going to demonstrate how this powerful feature works in general and how it applies to most common interoperability scenarios in real UC world.
Let's begin.
Continue reading

Cisco Voice Translation Rules. The Only Guide You'll Ever Need.