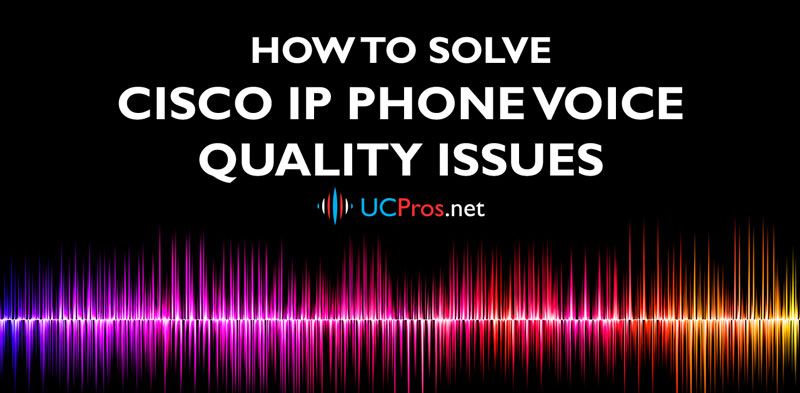 You get a call from a user stating that they have experienced poor voice quality issues with their Cisco IP phone.
Your mind goes numb, your palms get sweaty, and your eyes glaze over. What do you do? Where do you start? It's so much easier to deal with problems where something stops working completely, rather than trying to resolve an intermittent fault such as bad voice quality.
Why are poor voice quality issues so difficult to tackle?
It's usually because there is a myriad of different causes, and the methodology to investigate those causes is not always readily or intuitively clear. For voice troubleshooters, it is important to have a battle plan in place to quickly zero in on causes of voice degradation and to diagnose, identify, and resolve them as quickly as possible.
This article will focus on this battle plan so that you can identify the problem quickly, and determine the first troubleshooting steps, which are often the most difficult to decide upon.
Continue reading How to Solve Cisco IP Phone Voice Quality Issues. The step by step guide.