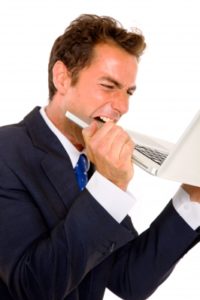 Passing the CCIE lab exam is a bitch. Why? Because there is a lot to it, and I'm not talking about technical stuff only.
Many talented technology oriented guys are failing the CCIE lab exam each day. And it's not that they are not familiar with the technology, trust me they are. They probably spent hundreds of hours in the lab, not to mention the theoretical reading.
And still, the bigger they are the harder they fall. But Why???
Let us try to break it down. Continue reading 3 reasons you fail the CCIE lab exam. 2 of which, no one talks about.